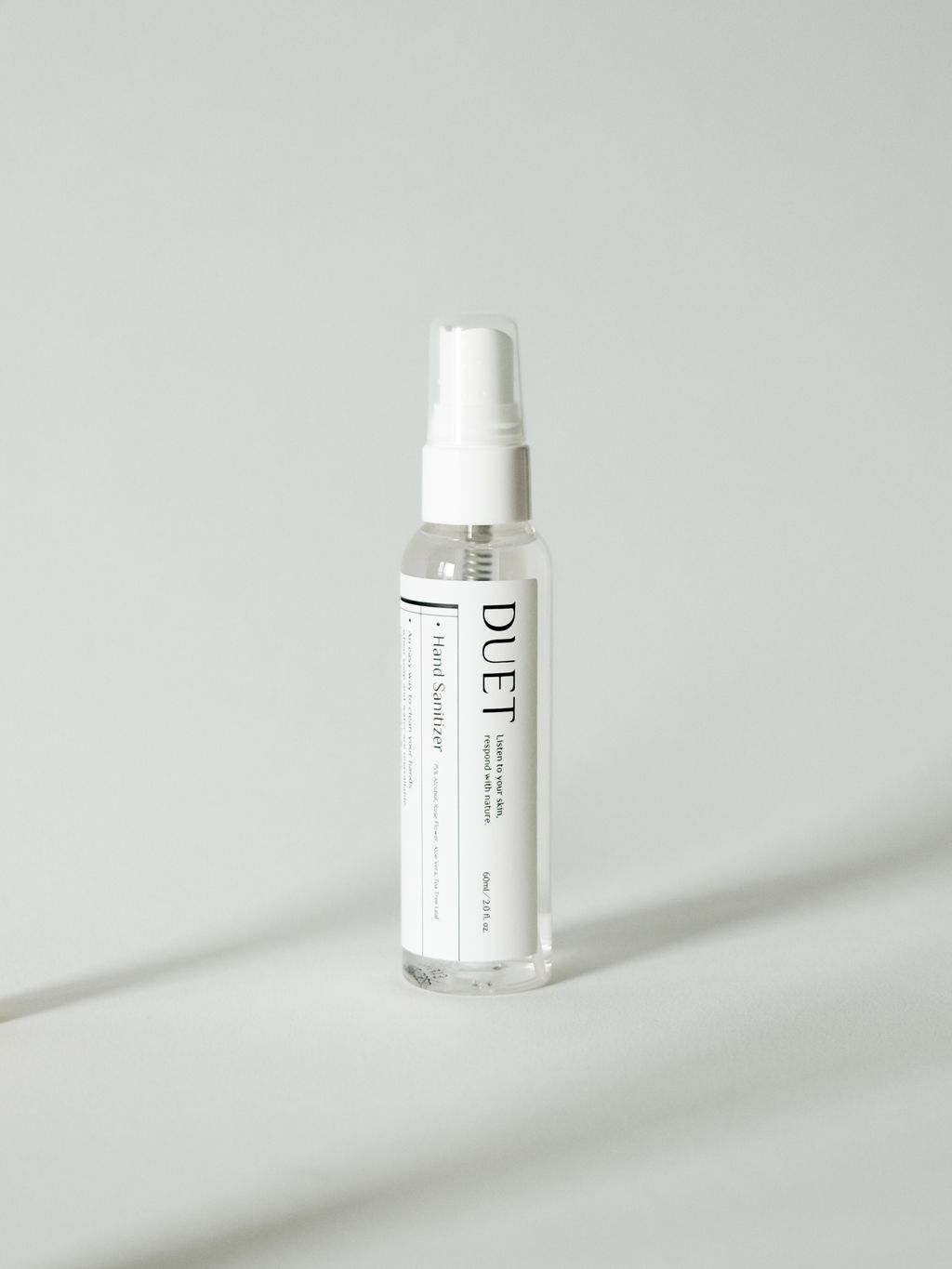 Hand Sanitizer Set
NT$ 1,000.00
NT$ 1,320.00
---
---
Hand Sanitizer
保濕乾洗手

── Cleans, soothes, and hydrates.
75% Alcohol, Rose Flower, Aloe Vera, Tea Tree Leaf
An easy way to clean your hands when soap and water are unavailable.
延續 Clean Beauty 的保養概念,一款兼具清潔與保濕的乾洗手。以 75% 酒精為主軸,揉進了玫瑰純露、庫拉索蘆薈葉汁與茶樹精油,為不易取得肥皂和水的時刻,輕鬆潔淨同時滋潤雙手。
---
What's so special about it.
❍ 肌膚與環境友善的純淨配方
❍ 75% 酒精 & 天然植物成分
❍ 清潔、保濕與舒緩,減少肌膚乾燥不適
❍ 乾淨舒暢的自然氣息
---
How to apply it.
❍ 手部肌膚:取適量於雙手,充分搓揉至揮發。
❍ 物體表面:取適量於紙巾,擦拭物體表面至乾燥。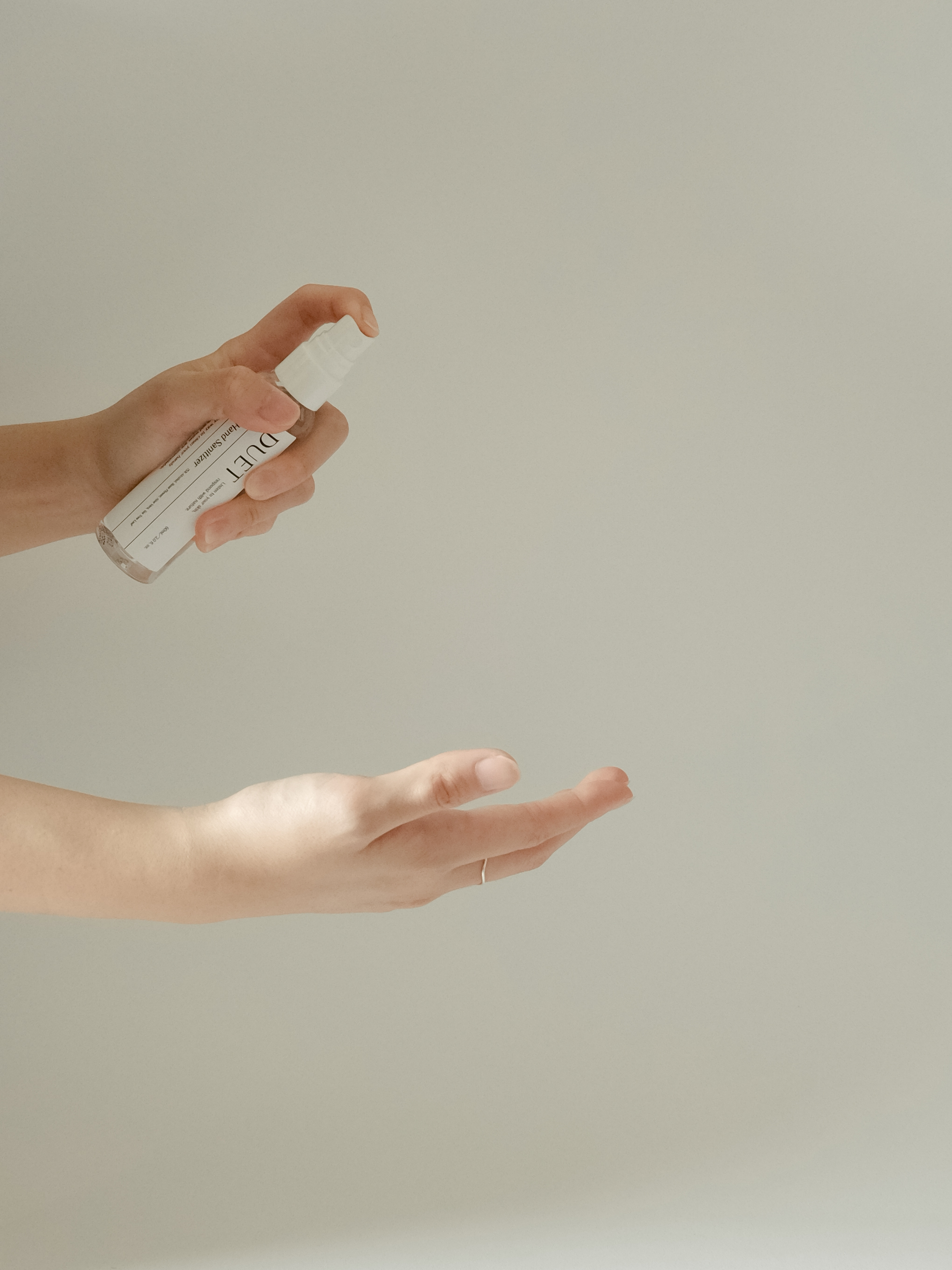 ---
Ingredients.
Ethanol, Water, Glycerin, Rosa Damascena (Rose) Flower Water*, Aloe Barbadensis Leaf Juice Powder*, Melaleuca Alternifolia (Tea Tree) Leaf Oil* *from organic agriculture

60ml / 2.0 fl. oz.

---
購買須知
不開放超商取貨
不寄送海外
疫情期間無退換貨服務